Maths IGCSE Topic 10: Probability – (0607)
£2.00
Description
Topic 10: Probability – IGCSE – International Maths.
Non-Calculator Past paper questions for revision on the topic of Probability, worksheet with 40 questions, including all the answers, to help students to revise focused on one topic, based on the 0607 International Maths IGCSE Extended Syllabus.
 You will get the following files:
PDF 

(1.60 MB)

PDF 

(1.66 MB)
PDF Files
Be sure that you have an application to open this file type before purchasing.
Preview
Preview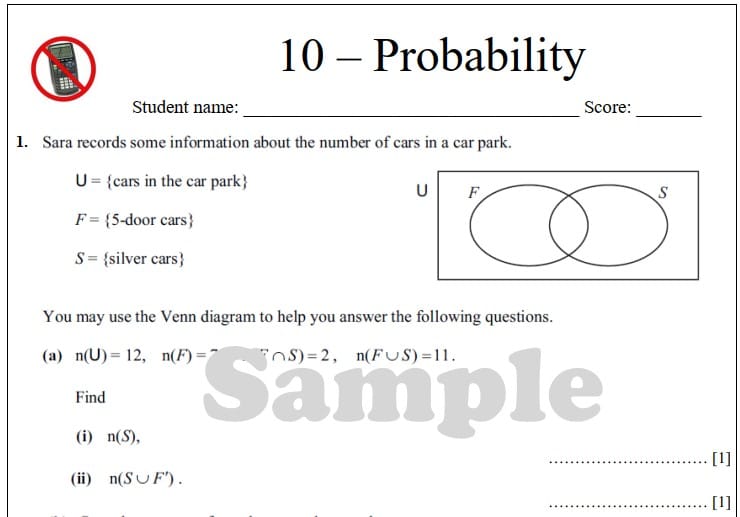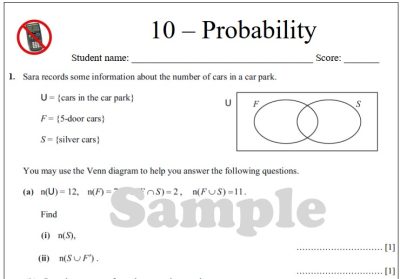 Related products
Topic 2.12: Sequences – IGCSE International Maths. Calculator Past paper questions for revision on the topic of Sequences. 3 Pages of questions from calculator papers, including […]

£

0.00

Topic 10: Probability – IGCSE International Maths. Calculator Past paper questions for revision on the topic of Probability. 8 Pages of questions from calculator papers, including […]

£

2.00

Topic 2.10: Quadratic equations – IGCSE International Maths. Calculator Past paper questions for revision on the topic of Quadratic equations. 4 Pages of questions from calculator […]

£

2.00