Maths Bingo – Inequalities
£0.00
Description
Maths Bingo – Inequalities
Is a good Maths game to revise on the topic Inequalities, it has 30 questions. You may also use the file as a template to make new topics games. Thanks to Mr Richard King for the template.
Instructions are included.
You will get:
1 XLSM (261KB) file
1 PDF (92KB) files
XLSM and PDF files
Be sure that you have an application to open this file type before purchasing.
Preview
Preview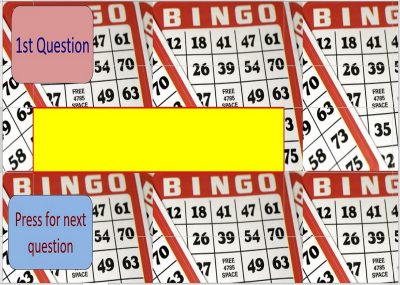 Related products
Maths games – Snap – Equivalent fractions Is a good Maths game to practise on the topic Equivalent fractions, it has 60 cards. It can be […]

£

0.00

Maths Bingo – Distance between two points. Is a good Maths game to revise on the topic Distance between two points, it has 30 questions. You […]

£

0.00

Function Machine and inverse function Power Point presentation, 10 slides, Explaining graphically what are functions and how an inverse function works.  You will get a PPTX (120KB) file […]

£

0.00